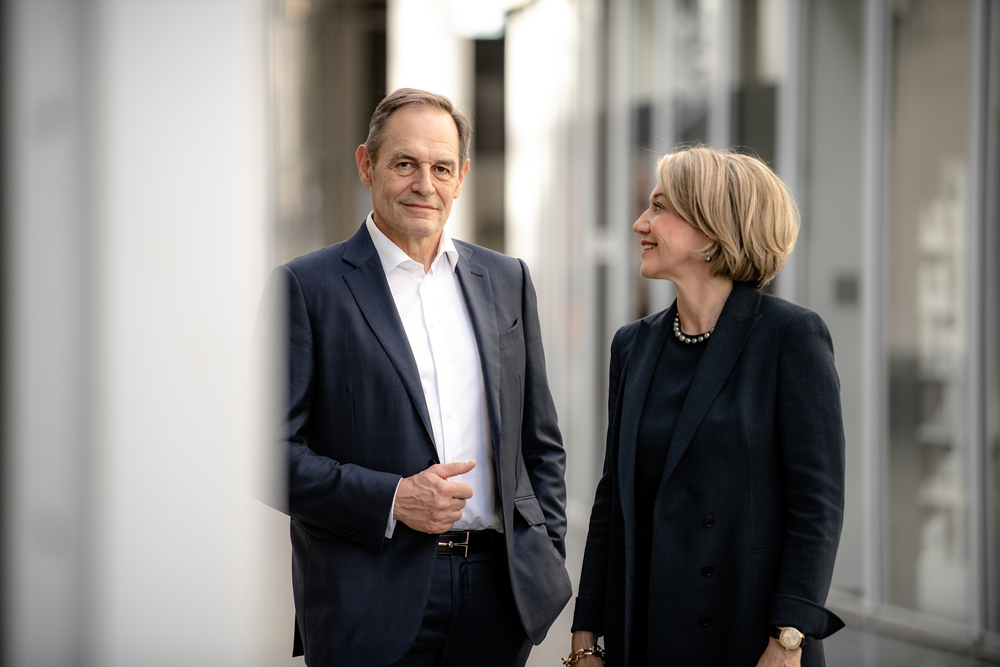 Foresight, vision and courage
The visual language of Swiss photographer Georg Gerster (1928-2018) is congenially echoed in the values of our company. With INDEVISE GROUP, we look far beyond industry horizons. By raising industry standards, we exert positive influences on people and nature. Discreetly, adeptly and always with a flair for topics, timings and markets. We are at home in Switzerland and Germany as well as in international markets.
Professionalism
We have extensive market knowledge and work with a high degree of integrity. We implement visions efficiently with selected organisations and optimise the tailored business case right through to business operations.
Quality
We take responsibility for creating sustainable value and well thought solutions. In doing so, we work with reliable partners who can deliver the quality that we also demand of ourselves and offer to third parties.
Credibility and trust
As part of diverse, powerful organisations, we are adaptable, tolerant and true to our word. We value long-term, close relationships based on fairness and honesty.
Passion
We are committed and passionate about establishing new issues and achieving the best results for ourselves, our partners and our clients.
Consideration
We are not only considerate of our precious environment, but also work and act in the spirit of sustainable, socially just and convincing as well as inclusive corporate governance.
INDEVISE GROUP

– the address for sustainable investments, developments and advisories with foresight, vision and courage.
Birgit Rahn-Werner MRICS, CEO and Member of the Board of Director
The established business developer and serial entrepreneur bundles her diverse engagements in the areas of real estate investment, development and advisory under the umbrella of her INDEVISE GROUP. Birgit Rahn-Werner is one of the top 100 most influential Swiss Real Estate Managers since 2017 (according to the Swiss trade magazine IMMOBILIEN Business).
On the one hand, her focus is on the meta topic of digitalization. Among other things, she is shaping the new era of digital asset management as co-founder of the proptech Realcube and is investing together with European real estate professionals in the VC fund PropTech1, where she is also venture partner and advisory board member of the parent fund management group ERIC.
On the other hand, she remains true to her subject of real estate development; after years as an architect with Richard Meier in New York, she initiated, among other things, the project development of The Circle at Zurich Airport, and subsequently became responsible for the real estate development division at Munich Airport, including the development of the LabCampus site. Today, as an entrepreneur, she creates a digitally managed residential portfolio along the German High Rhine with her company RheinMarken. She accompanies various co-investments and new business ideas with agility and dynamism.
Board and advisory board mandates build on her strong strategic, entrepreneurial and political skills and, in addition to requests as a moderator or speaker at industry events, are a valuable addition for her. In all of this, she relies on her extensive network of contacts in the national and international (real estate) business community. Birgit Rahn-Werner is a convincing knowledge carrier and mediator in constant exchange with market players, experts and trend analysts. She has volunteered for the Urban Land Institutes (ULI), built up the Swiss chapter as Chair for five years and was appointed to the illustrious circle of ULI Global Trustees for life in 2019.
Birgit Rahn-Werner holds an Executive MBA and traines as a board member at the University of St. Gallen (HSG), Switzerland. She holds a degree in architecture from RWTH Aachen University, Germany, and has both German and Swiss citizenship.
Peter R. Rahn
As co-founder of the INDEVISE GROUP, the Swiss private banker Peter R. Rahn chairs the Board of Directors. He intensively accompanies the investment activities and contributes his experience to the various engagements of the company.
Peter R. Rahn is a partner at Rahn+Bodmer Co. since 1990. Rahn+Bodmer Co. was founded in 1750 and is the oldest owner-managed private bank in Switzerland. Prior to that, in addition to his MBA in Boston with a specialization in entrepreneurship, he acquired in-depth knowledge in asset management, research and securities trading at various international financial institutions. He is also currently responsible for various external mandates.
As an experienced entrepreneur with an international and national network, Peter R. Rahn advises wealthy private individuals, family offices and companies on their investment strategies. Being an "entrepreneur for entrepreneurs" determines his approach to clients, many of whom have been associated with his bank for generations. Peter R. Rahn's expertise ranges from tax structuring options, succession solutions, wills, prenuptial agreements and pension declarations.
To this day, Peter R. Rahn also demonstrates his skills and stamina as a rower. In 1980 he represented Switzerland in the coxed four at the Olympic Games.
Neue Perspektiven für
ihren Business Case
Sie suchen den bestmöglichen Weg für Ihr Kapital, Ihre Unternehmung oder Ihre Liegenschaft? Wir entwickeln und begleiten Ihr Engagement in einem auf Sie zugeschnittenen Business Case. Ein gewachsenes Expertennetzwerk mit fachlicher Expertise und nationalem, wie internationalem Markt-Knowhow ergänzt uns in Einzelthemen.
Als engagierter Risikokapitalgeber, stiller Teilhaber, fairer Mitbegründer, anpackender Business Developer, qualifizierter Berater, Beirat oder Verwaltungsrat mit ausgewiesener Expertise in den Bereichen Real Estate, Digitalisierung, Future Trends und Banking stehen wir gern gestaltend an Ihrer Seite.
Our experience builds and supports your success
Invest, develop, create.

Do you have a business idea, a vision and are you looking for a cooperation partner? Or do you have a board or advisory board mandate to fill?

The following chart shows a relevant selection of our engagements under the umbrella of

INDEVISE GROUP

: With us, indirect investments in companies or projects meet active business development of direct investments. In all of this, we rely on our extensive network with complementary professional expertise and with interesting opportunities.
Invest
Aspera Beteiligungsberatung
Develop
Co-Founder/ Shareholder/ Advisory Board
Realcube
In

vest

De

velop Ad

vise
INDEVISE GROUP

– the address for sustainable investments, developments and advisories with foresight, vision and courage.

Discreetly, adeptly and always with a flair for topics, timings and markets.
Indevise Group AG
Seestrasse 233
8802 Kilchberg | Zürich
Switzerland